JUNIOR RULES
Registrations
The club's junior section is open to all children from four up to the age of 17.
All membership fees will be paid at registration, unless the committee has agreed on alternative arrangements. Any child who is not financial at the start of the playing season will not be allowed to take the field in competition. First Kicks registrations are welcome throughout the season (if space allows on the programme). Fees will be payable on a pro rata basis.
Playing
All children, providing that they are financial members, injury free, and free of disciplinary measures, will be allowed to play in the weekly Capital Football competition, and whatever tournament they are chosen for.
The main ideal, for playing, will be enjoyment.
The Club and its Coaches will endeavour to teach children the basics of the game, ball skills required and the rules of the game.
Wherever possible, the Club will provide the best possible Coaches who will be familiar with the game of football or instruct would-be Coaches in how to coach and the laws of the game by the means of coaches and referees' courses.
Grades
Junior grades start from First Kicks (ages 4-6), with players progressing through Fun Football (ages 7-8) and into Mini Football (ages 9-12). First Kicks and Fun Football are run in-house, with teams in Mini Football playing in Capital Football competitions.
Capital Football also offers Girls' Only competitions from U8 that the club takes part in.
Over the age of 12, players move into the Youth section of the club (ages 13-17).
Team Selection
Read our team selection page.
Coaches
Coaches can be removed if they encourage their team to cheat, swear, or use foul play.
Coaches can also be removed if they consistently do not turn up for games, do not have practices, or it is out of their ability to teach their players the basics. Any concerns or issues should be raised with the relevant grade manager or the Junior Captain.
Suspensions / Disciplinary
Any player suspended by the governing association could face additional suspension if deemed necessary by the Arbitrary Committee from paragraph 10.
The Committee shall have the power to suspend for any such time, as it sees fit, any Team Player, Official, Member, Parent, or Person who shall be guilty of any breach of these rules, objectionable or improper behaviour during or in connection with any match or other acts that the Committee deem misconduct.
Any player under doctor's orders for injury or sickness will not be allowed to take the field until clearance is obtained.
The coach can discipline any player not turning up for games or practice for no reason or not informing the coach. No child will be penalised if practice or games conflict with religious beliefs or part-time work. Substitutions are to be equally applied around all the team.
Assistance from parents is encouraged, but coaching instructions and direction of the players is the coaches, managers or his/her appointed stand-ins responsibility.
Gear and Care
The equipment, balls, cones, practice bibs, team jerseys, team shorts (if applicable), team gear bag are the property of the club. Club equipment including jerseys, are not to be used without the permission of the equipment officer. Team playing strips are to be kept throughout the season. They are not to be taken home by individual players. The exception to this rule is female players, where it is not deemed appropriate to remove the shirt on the field. Jerseys should be washed immediately after use. (Dried mud stains the fabric).
Club playing shirts – including those that are sponsored for specific teams – are only to be worn on game days.
Do NOT use pre-wash soaking solutions. All equipment, shirts, gloves, bibs and gear bags are to be washed before returning at the end of the season. NO shirts or equipment are to be swapped between teams. Contact the equipment officer if you have any queries.
First Aid
The club will supply basic first aid kits in each team bag. Each team manager and coach are responsible for working with their players' parents to jointly resource a first aid resource. This could include but is not limited to: instant cool pads, further bandages, cool spray, deep heat, hand sanitiser etc.
Tournaments
Players selected for away tournaments must be accompanied by an adult when travelling away or staying in accommodation.
Representative football tournaments will always have precedence over club tournaments, as laid down in the Federation rules, but if it only involves practice, every endeavour will be made to release players for club tournaments.
The junior club management committee can make any amendments, additions or alterations at any future time providing seven of the same committee is present at a normal monthly meeting.
Code of Conduct
The New Zealand Football Code of Conduct applies to all Upper Hutt City Football (UHCF) members and people participating in our activities. The Junior Club expects all members, referees, administrators, associates, coaches, players, volunteers and parents or guardians to understand the possible consequences of breaching the Code of Conduct and ensure that they abide by the Code.
To clarify how it applies to our club – you can simply interchange the words "Upper Hutt City Football" and "New Zealand Football" throughout the document.
Resolving Disputes
We are a diverse and inclusive club made up of many people of varying opinions. This diversity can sometimes lead to the occasional issue or difference of opinion which needs to be dealt with in the right manner. Use this chart to help you and the people around you to manage disputes fairly and respectfully. Our club will deal with any issues, internally and directly with the other club concerned in order to have the matter resolved.
Click to enlarge diagram of dispute resolution diagram below.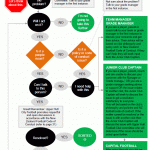 Please remember
…these are kids,
… this is a game,
… the coaches are volunteers,
… the referees are human,
… this is NOT the English Premier League (or even the Hyundai A-League!),
… enjoy the game 🙂